When you buy weapons or sharp objects, we ask you to verify your age. This will happen automatically during the 3rd step of your shopping cart, before you choose your payment option. The verification is saved automatically, so that you won't need to fill it in for your next order.
How does it work?
1. Fill in your date of birth at the 1st step of the shopping cart.
2. The ID-check will appear at the 3rd step of the shopping cart. Select your type of ID-card and verify your age by copying the requested fields of your passport or ID-card.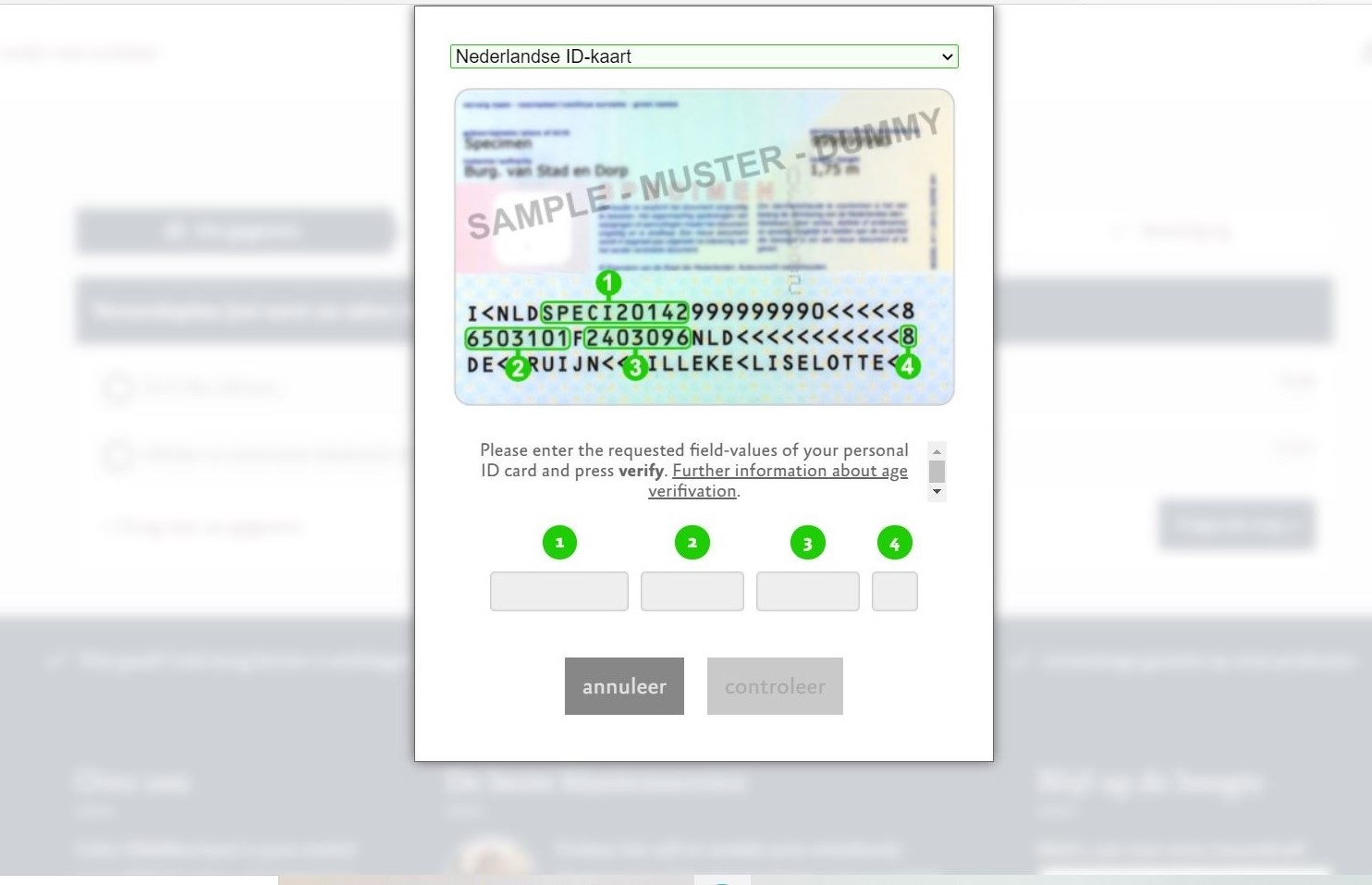 For some countries, when your age hasn't been verified, we ask for a proof of age at the purchase of  sharp item. This can be:
An ID-card or passport
A driving license
Please send a copy of this document to [email protected] . You can cover your personal data such as your citizen service number and document number.
With this document we check:
If your name matches the name on the order
If you are over 18 years of age.
After we've checked this, we will delete and destroy this e-mail, and send you a confirmation of the ID-check. We thereafter will continue processing the order.
We do not store your personal documents.
Moreover, the following restrictions can apply:
In some countries (Denmark, Portugal) you need to have a license for possession of a sharp sword. Please e-mail a copy of your license and we will include it in the parcel.
In Italy, you need to notify the police that you are in possession of a sharp sword.
It is forbidden to ship sharp daggers to Switzerland.
It is forbidden to ship certain samurai swords to the UK and Ireland.
Please note that this is not an extensive list and you are responsible for complying with your local and national laws.